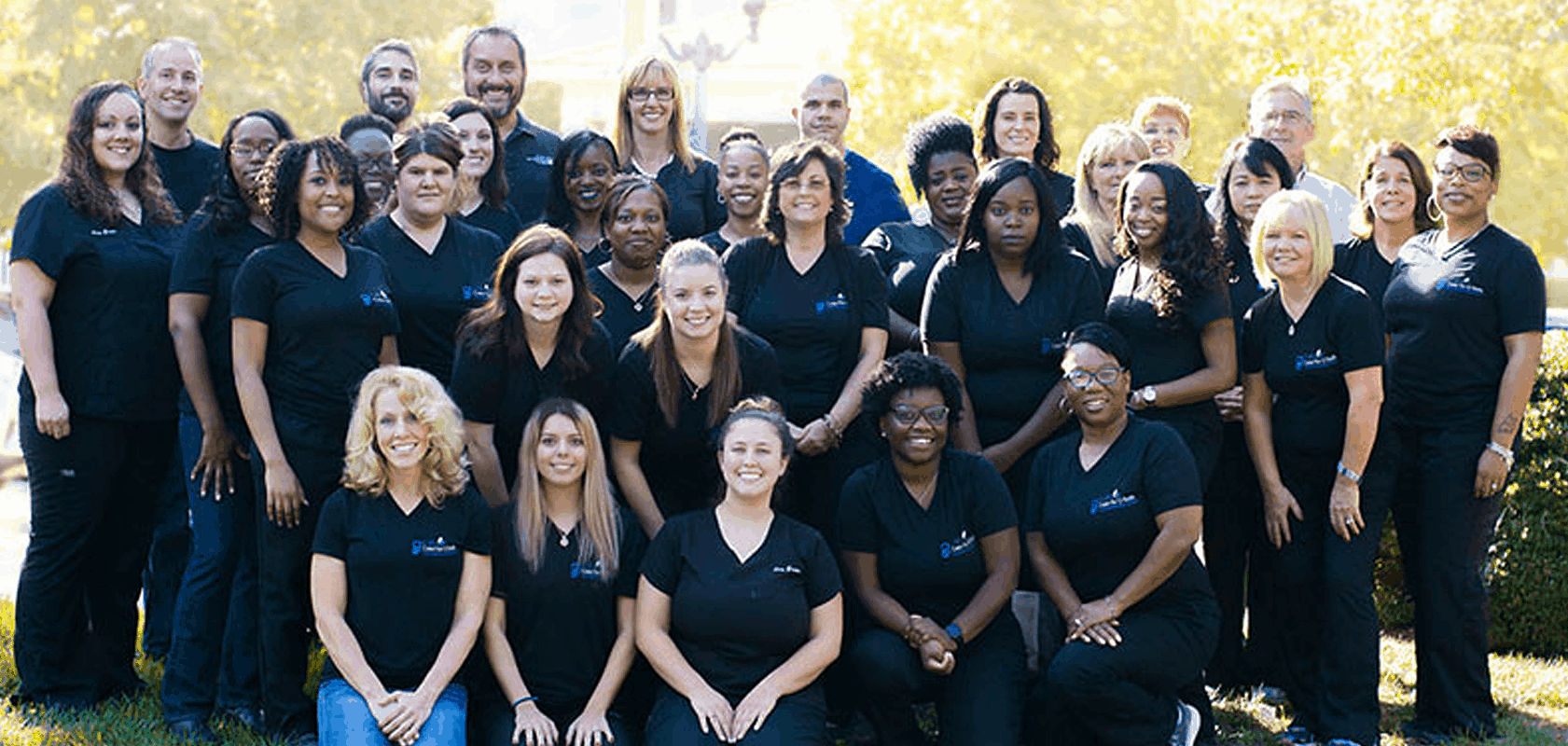 Welcome To Cary GI!
Cary Gastroenterology is the premier private GI practice providing professional digestive care to the Cary, Raleigh, and Triangle region for more than 30 years. We bring a cutting-edge, evidence-based approach to digestive healthcare. But, our main focus is our patients.
With seven board-certified gastroenterologists and hepatologists, with combined physician experience of more than 90 years, our dedication to our patients is like none other. As a patient with Cary Gastro, you are always personally evaluated and treated by your physician and a physician is available 24 hours a day, seven days a week to address your digestive needs.
Our Mission
In 1986, Dr. Michael R. Pike began a legacy of gastroenterology care by founding Cary GI, the first private GI practice in the area. We exist to improve the health and longevity of our patients' lives through high-quality, compassionate and dedicated digestive care.
At Cary GI, your best life is our legacy of commitment to care and prevention.
Why Choose Us?
Convenience: Six locations to serve you.
Availability: A physician is available by phone to our patients, 24 hours a day, seven days a week.
Awareness: The Triangle's only dedicated Women's Center for GI Health, providing specific care for women's health issues.
Confidence: Hundreds of area physicians refer their patients for Cary's GI care.
Cutting Edge Digestive Care: Longer withdrawal times during a colonoscopy exceeding that of the national average.
Quality Rating - Exceeding the Standard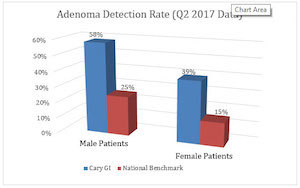 At Cary Gastroenterology, we track multiple endoscopic quality measures for all screening colonoscopies. The Adenoma Detection Rate (ADR) is the most important quality standard for screening colonoscopies. It is a calculation of the percentage of first-time screenings in patients at least 50 years of age during which a precancerous polyp (adenoma) is found. In other words, if a physician performs 10 screening colonoscopies, and finds an adenoma in three patients, the ADR is 30%. The current national standard ADR is 30% for male patients and 20% for female patients. Physicians with higher ADRs prevent more cancers.

The physicians at Cary Gastroenterology consistently have ADRs of more than double the national standard.
Here are some examples of exceptional, in-office treatment at Cary GI:
At Cary, your digestive health matters to us and we look forward to being your physicians!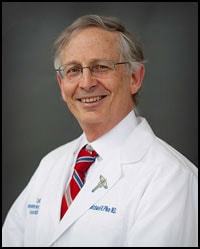 Our Founding Physician
Michael R. Pike, M.D.
Cary Gastroenterology is the legacy of Dr. Michael Pike, who was our founding partner in 1986. After 28 years of dedicated service Dr. Pike retired from practice in 2014. We are forever grateful for the solid foundation created by his vision to bring quality care and service to our community.