Sonia Abichandani, M.D.
Gastroenterologist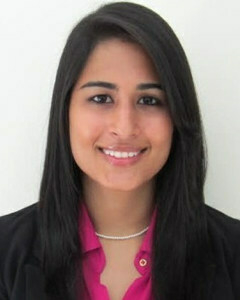 Joining Cary Gastroenterology in 2022, Dr. Sonia Abichandani is a member of the American Gastroenterological Association, the American College of Gastroenterology, and the American Society for Gastrointestinal Endoscopy.
Education
---
Dr. Abichandani is a graduate of Drexel University in Philadelphia, PA. She received her medical degree from Drexel University College of Medicine in Philadelphia, PA. Dr. Abichandani completed her Internal Medicine residency and went on to serve as the Ambulatory Chief Resident at University of Maryland School of Medicine in Baltimore, MD. She then completed her Gastroenterology and Hepatology fellowship at University of North Carolina, NC, and served as the Chief Fellow from 2021-2022. She has a special interest in women's GI health and anorectal disorders.