Brian M. Lappas, M.D., M.P.H.
Board Certified Gastroenterologist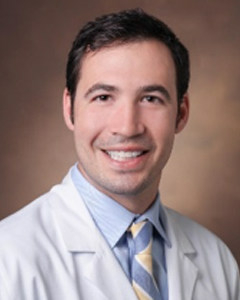 Joining Cary Gastroenterology in 2021, Dr. Brian Lappas is Board Certified in Gastroenterology and Internal Medicine. He is a member of the American Gastroenterological Association, the American College of Gastroenterology, and the American Society for Gastrointestinal Endoscopy.
Education
---
Dr. Lappas is a graduate of Dartmouth College in Hanover, NH. He received his Masters of Public Health from the UNC Gillings School of Global Public Health and his medical degree from the University of North Carolina Medical School. Dr. Lappas completed his internal medicine residency at Vanderbilt University Medical Center in Nashville, TN. He then completed his Fellowship at the University of North Carolina, in Gastroenterology and Hepatology and was Chief Fellow in 2020-2021.