Juliana Miller, M.D.
Board Certified Gastroenterologist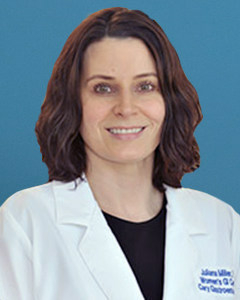 Dr. Juliana Miller joined Cary Gastroenterology in 2013 after 9 years in a solo gastroenterology practice in Raleigh. While she sees both male and female patients at our Cary location, her special interest in women's GI health issues inspires her to also serve female patients at our Women's Center for GI Health in Raleigh.
Dr. Miller is Board Certified in Gastroenterology. She's a member of the American College of Gastroenterology and the American Society for Gastrointestinal Endoscopy.
Education
---
Dr. Miller is a Magna Cum Laude graduate of North Carolina State University in Raleigh, NC. She received her medical degree from East Carolina University School of Medicine in Greenville, NC. She completed her internship and residency at Dartmouth Hitchcock Medical Center in Lebanon, NH. Dr. Miller completed her fellowship in gastroenterology/hepatology at the Cleveland Clinic Foundation in Cleveland, OH.